Plantation Overview
Linau Mewah Sdn. Bhd. is a privately-owned company covering businesses in oil palm plantation.
Oil palm plantations is one of Shin Yang Group of Companies diversified business. Linau Mewah Sdn. Bhd. is a representative for other companies under MSPO Certification.
Our oil palm plantation consists of 9 estates, which five (5) estates are in Miri, Sarawak and four (4) estates in Kapit, Sarawak.

Our Policies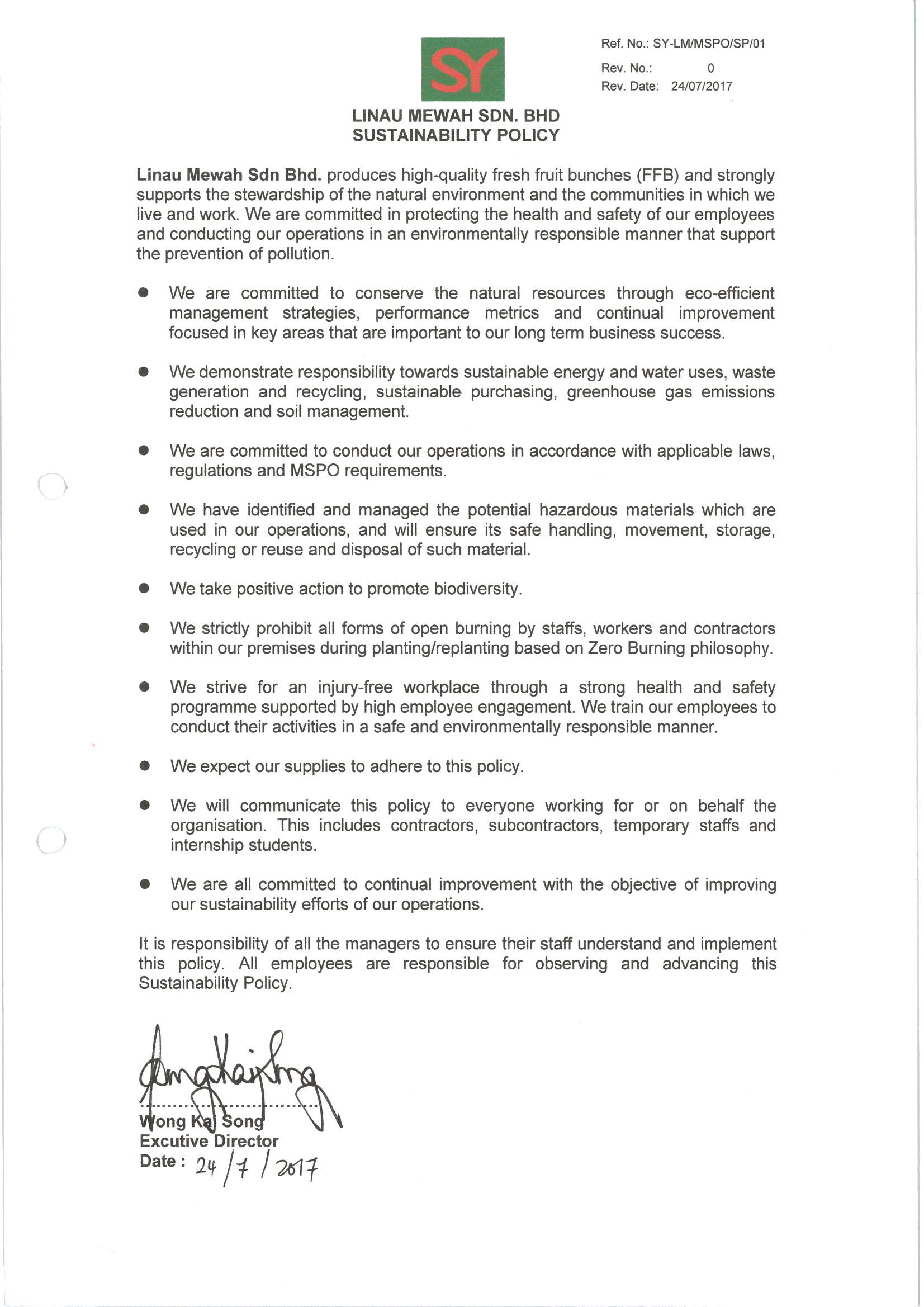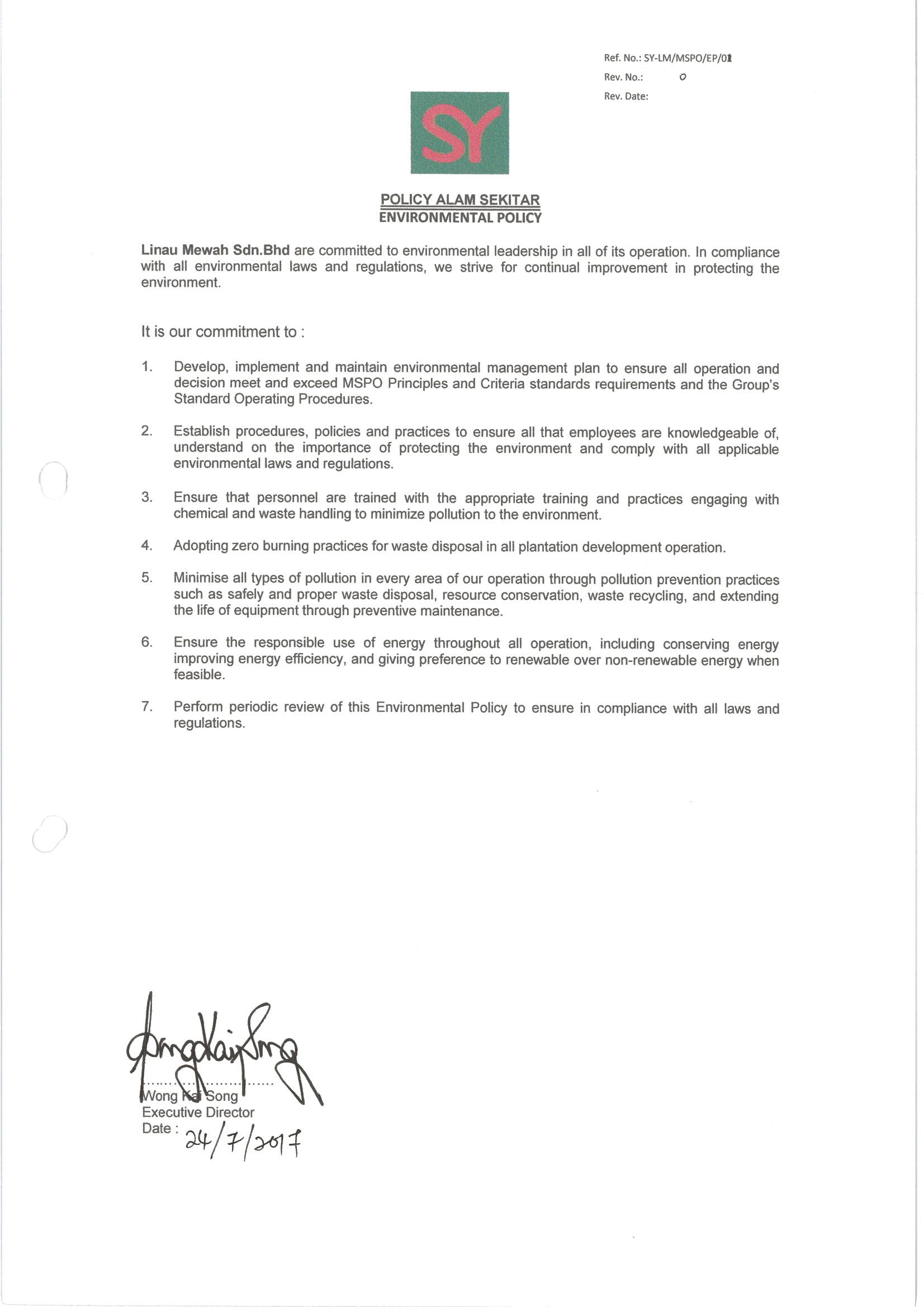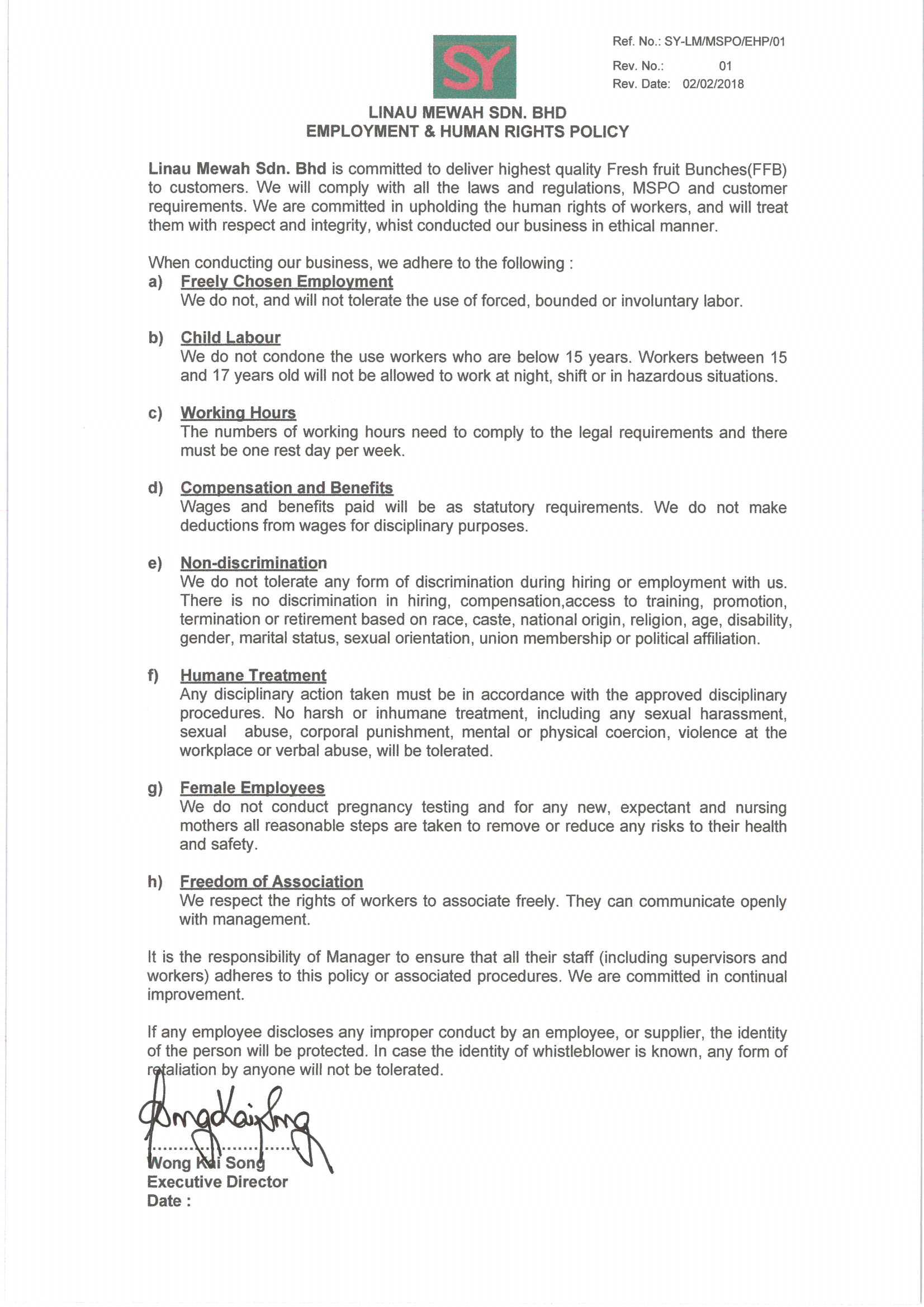 Other Policies
POLICY OF BUSINESS CONDUCT
SEXUAL HARASSMENT POLICY
DRUGS AND ALCOHOL POLICY
Complaints & Grievances
All complaints and grievances from our employees & other stakeholders are handled via Ref. No: SY-LM/MSPO/PRO.006 Mechanism for Complaints and Grievances Procedure. It outlines a fair, transparent and efficient methodology in dealing with the complaints and grievances throughout the entire process.
Information Request by Stakeholders
We have provide a mechanism Ref. No. SY-LM/MSPO/PRO.007 Mechanism on Information Request by Stakeholders Procedure to deal with stakeholders' requests for information on environment, social and legal issues relevant to MSPO Criteria to allow for effective participation in decision making. The procedure also made available in Bahasa Malaysia (Ref. No. SY-LM/MSPO/PRO.007 Mekanisme Permintaan Oleh Pihak Berkepentingan) to ensure stakeholders' fully understanding and complying with the methodology stated in the procedure.
Pollution Prevention & Reduction Plan
Contact Us
For more details or queries / if you required any publicly available documents, kindly contact using details below:
Sustainability Manager
Lot 516, Piasau Industrial Estate, 98000 Miri, Sarawak, Malaysia.
Tel : +6085 - 656699 (Ext. 131)
Fax : +6085 - 655311